Physiotherapy in Calgary for Hand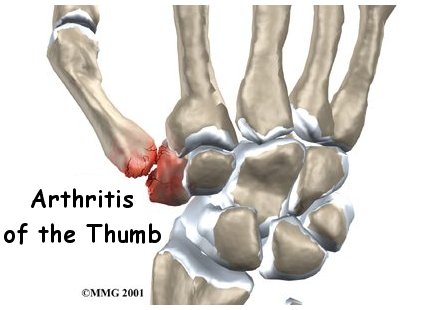 Welcome to Northern Hills Sport Physiotherapy's patient resource about Arthritis of the thumb injuries.
When you stop to think about how much you use your thumbs, it's easy to see why the joint where the thumb attaches to the hand can suffer from wear and tear. This joint is designed to give the thumb its rather large range of motion, but the tradeoff is that the joint suffers a lot of stress over the years. This can lead to painful osteoarthritis of this joint that may require surgical treatment as the arthritis progresses.
This guide will help you understand:
how arthritis of the thumb develops
how it is diagnosed
what can be done for the condition
#testimonialslist|kind:all|display:slider|orderby:type|filter_utags_names:Hand Pain|limit:15|heading:Hear from some of our patients who we treated for *Hand Pain*#