Physiotherapy in Calgary for Hand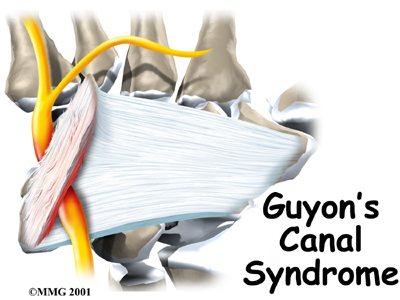 Welcome to Northern Hills Sport Physiotherapy's patient resource about Guyon's Canal Syndrome.
Guyon's canal syndrome is an entrapment of the ulnar nerve as it passes through a tunnel in the wrist called Guyon's canal. This problem is similar to carpal tunnel syndrome but involves a completely different nerve. Sometimes both conditions can cause a problem in the same hand.
This guide will help you understand:
how Guyon's canal syndrome develops
how doctors diagnose the condition
what can be done to treat the problem