Physiotherapy in Calgary for Hand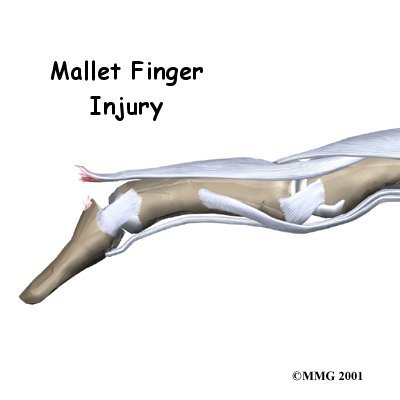 Welcome to Northern Hills Sport Physiotherapy's patient resource about Mallet Finger Injuries.
When you think about how much we use our hands, it's not hard to understand why injuries to the fingers are common. Most of these injuries heal without significant problems. One such injury is an injury to the distal interphalangeal, or DIP, joint of the finger. This joint is commonly injured during sporting activities such as baseball. If the tip of the finger is struck with the ball, the tendon that attaches to the small bone underneath can be injured. Untreated, this can cause the end of the finger to fail to straighten completely, a condition called mallet finger.
This article will help you understand:
what parts make up the DIP finger joint
what types of injuries affect this joint
how the injury is treated
what to expect from treatment
#testimonialslist|kind:all|display:slider|orderby:type|filter_utags_names:Hand Pain|limit:15|heading:Hear from some of our patients who we treated for *Hand Pain*#